Bespoke Kitchen Design – Achieving your dream kitchen
The kitchen is one of the most used and important places in a home. It should always be designed according to lifestyle, comfort, taste and needs. This is why bespoke kitchen design is a worthwhile consideration when building your dream kitchen. 
The best kitchen designs are those that integrate seamlessly into your home, with their design features providing all of your kitchen needs. Recent innovations in technology, comfort and health have increased the demand for tailor-made kitchens that meet our needs and offer more than just functionality. 
What do we mean by bespoke kitchen design?
A truly bespoke kitchen is one that's completely tailor-made to the client needs and will stay unique to that client. Admittedly there is so much information available about bespoke kitchen design! So we've narrowed down our favourite bespoke kitchen aspects for you.
Contemporary bespoke kitchen design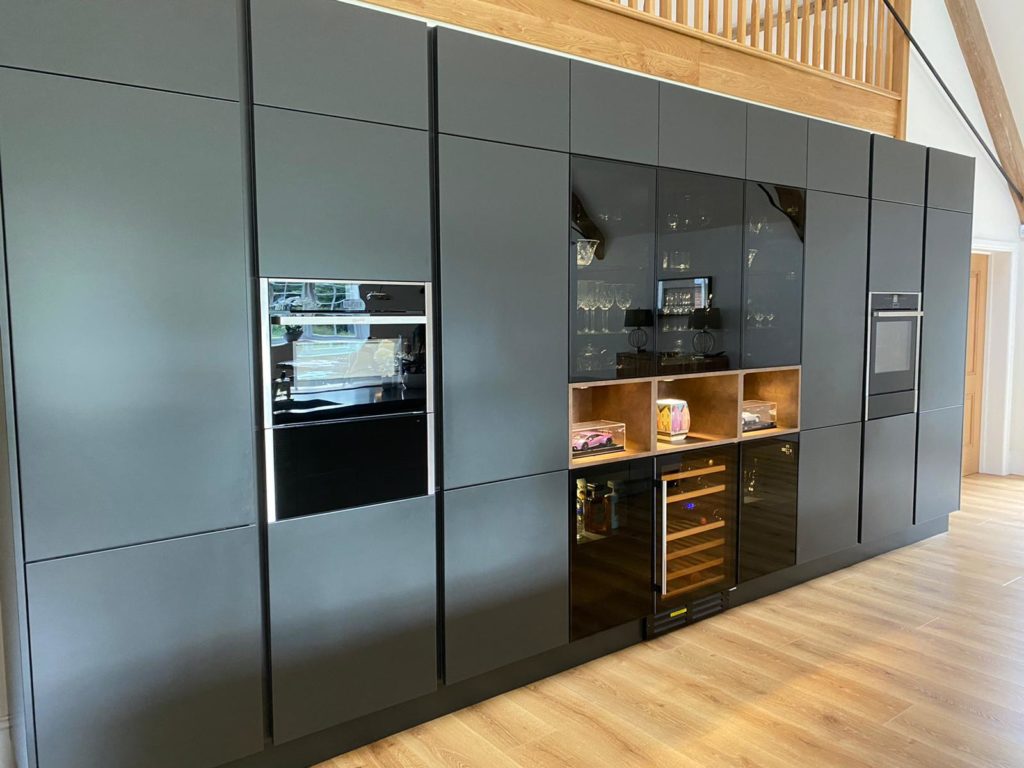 This contemporary bespoke kitchen is designed with a stone painted worktop that allows for hygienic food preparation. The Matt finish true-handless units provide an efficient and stunning look. While the glass display compliments the aesthetic and provides a highly functional design aspect.
Clever bespoke storage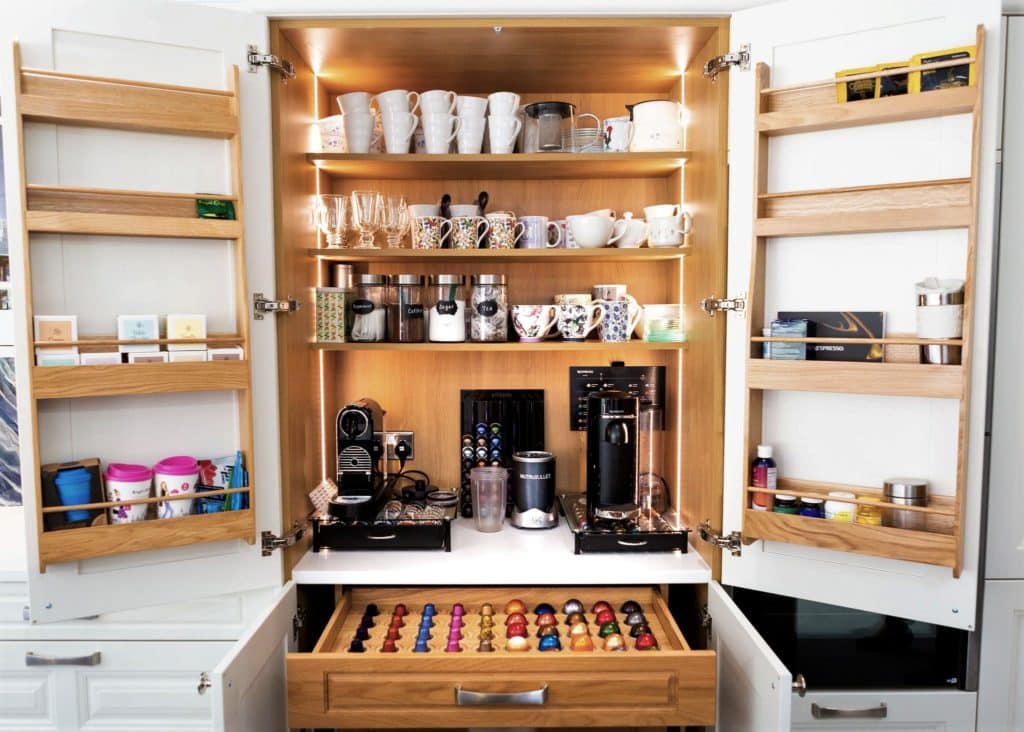 In smaller kitchen spaces every surface is essential. This is where intelligent storage comes in, like this dedicated coffee pantry which includes inserts for Nespresso pods, a hiding place for a bulky coffee machine and providing a home for mugs and cups that may otherwise clutter worktops.
Bespoke Kitchen accessories
One of the best parts of a bespoke kitchen is that you customise the accessories to fit your needs! This means you have creative control over things like drawers and cupboards. Maybe you want to integrate recycling sorters, have always dreamed of a spice rack so you can jazz up your recipes or perhaps just need efficient storage space for your wine. With a bespoke kitchen, the options are endless like the personalised drawers in the picture below.